Simple Segmen by IKA
http://i.imgur.com/02IAERY.gif
JAWAPAN BOLEH DIBERI DALAM BAHASA INGGERIS ATAUPUN BAHASA MELAYU
JUST IF...
1. I

f i woke up one morning and find myself had switched bodies with someone i know, i will

errrr...errrr..errr
2. I

f i have to be an animal, i would choose to be

MONKEY

because

IT'S SIMILAR WITH KANG GARY RUNNING MAN

((cute))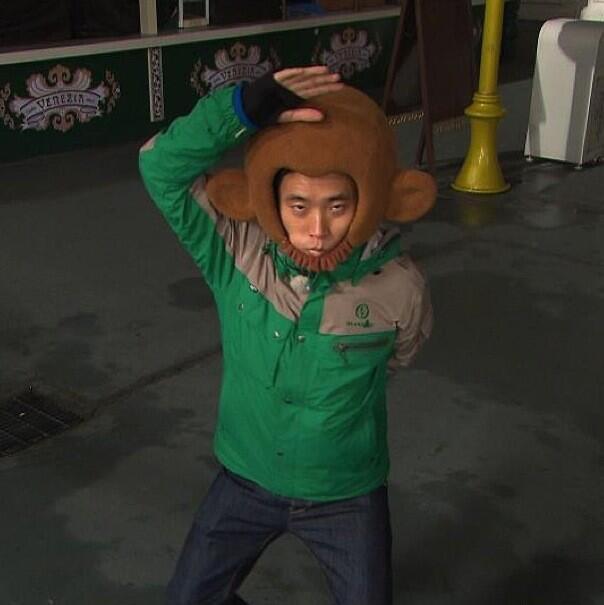 3. I
f i had only 24 hours to live, i will
EAT CHOCOLATE AS MUCH AS I NEED
4. I
f a classmate asked me for the answer to a question during an exam while the teacher was not looking, i was
LIKE that troll face....
5. I
f the whole world were listening to me, i will say
THAT I'M GETTING HUNGRY. CAN YOU LEND ME SOME FOOD?
6. I
f i am a rich person, i will
DONATE
HALF
OF MY WEALTH
*warm-heart*
7.
If i am an ice cream, i will choose ANY flavor because
I'M A ICE-CREAM
TROUBLEMAKER
8. I
f someone's underwear was showing, i will
CUT THEM INTO PIECES
*evil laugh*
9.
If i can change one of the bad habits that i have, i would change the
pssstttt...psssttt..psssttt
*whisper*
10. I
f i am a superhero, i would like to be
RUNNINGMAN ((haha))
*obviously*
11.
If a film director made a movie of my life, i would like to play as the
NENEK NENEK SI BONGKOK 4
((not 3))
12.
If were invited to have a tea with the queen of england, i would say
SARANGHAE
((i <3 you))
13.
If i were the president of the united states, the problem or concern would i work on first is
TOILET
maybe?
14.
If i had to describe myself using three words, it would be
CREATIVE. INOVATIVE. FORMATIVE
15.
If i could be anybody besides myself, i would be
an artist like
EXO
muahahhaa too much dreaming
JOM JOIN. HADIAH MENARIK MENANTI ANDA.
1 Lovely babe!